International Students Summit
International Students Summit
The 20th International Students Summit
The 20th International Students Summit on Food, Agriculture and Environment (ISS) will be held completely online from September 14 to 17, 2021. This year, 58 students representing 27 universities from 25 countries and regions around the world will engage in heated discussions online.
Please visit the ISS portal site for more information: https://www.isstokyonodai.net/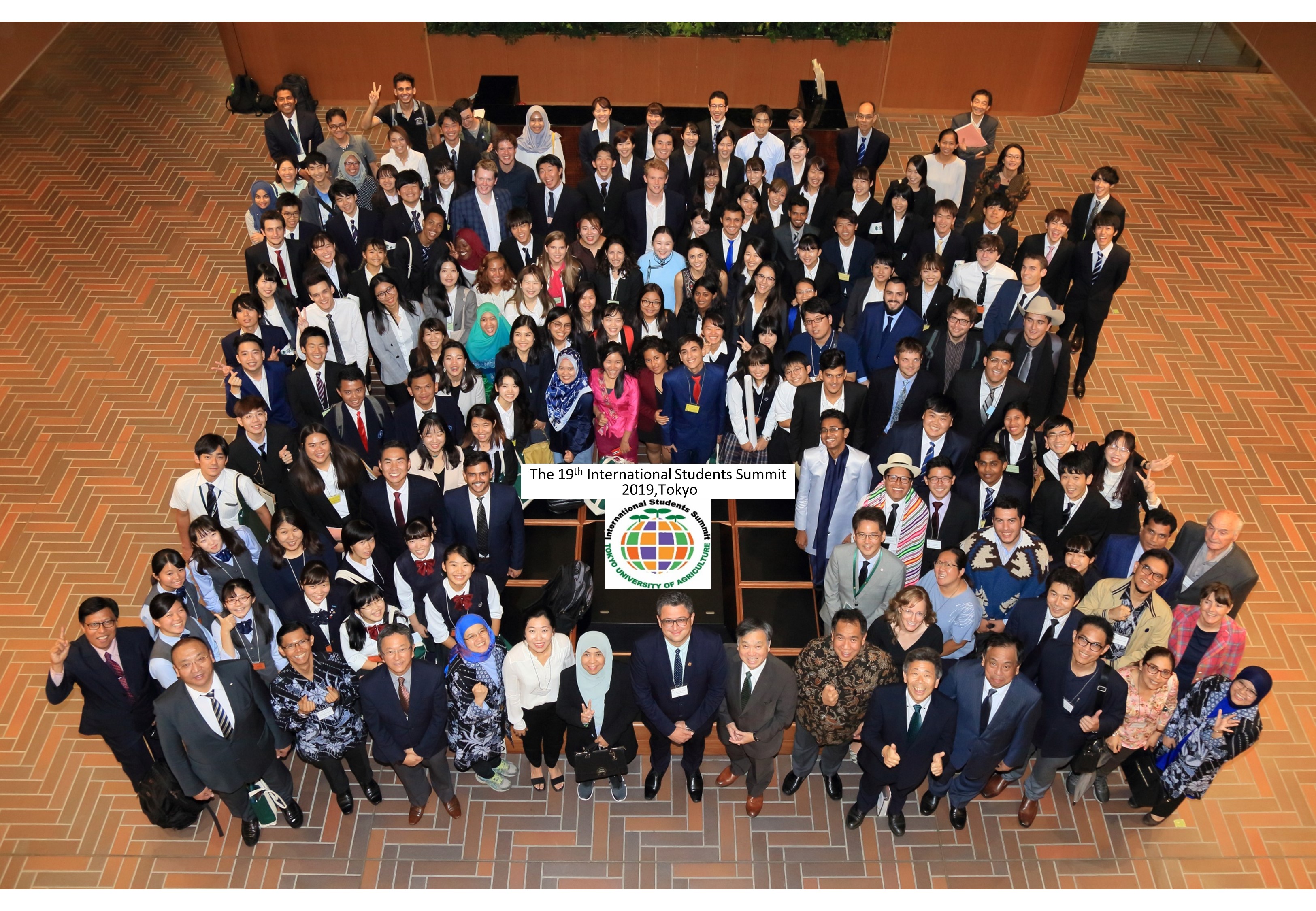 The 19th International Students Summit
The 19th ISS ended a great success on Sep 21, 2019.
「International Students Summit (ISS) on Food, Agriculture and Environment」is an annual event organized by Tokyo University of Agriculture where students and professors from global partner universities around the world gather to exchange ideas on food, agriculture, and environmental issues.
Past ISS
For inquiries regarding International Students Summit, please contact:
Address:

1-1-1 Sakuragaoka Setagaya-ku Tokyo 156-8502

TEL

03-5477-2560

FAX

03-5477-2635

E-mail