Applications and Admissions
Applications and Admissions
About us
Thank you for your interest in Graduate School of Tokyo Universitiy of Agriculture.

Before you apply
Contact Supervisor
Before applying, please meet and consult with a supervisor who you wish to be instructed about your research plan.
For the contact details:
If you would like to know about their research, please refer to this site or this site.
Application Guidelines
Be sure to read application guidelines for entry in 2017/2018, if you are considering applying to our graduate school.
Schedule of Exam
Capacity
Subjects of Exam
Subjects
Past Exam Papers
Past exam papers are available to download. Please note that they may not be shown in whole or in part in order to protect copyright.
Entrance Exam Data
How to apply
Procedures
In order to apply successfully, please carefully read the following information.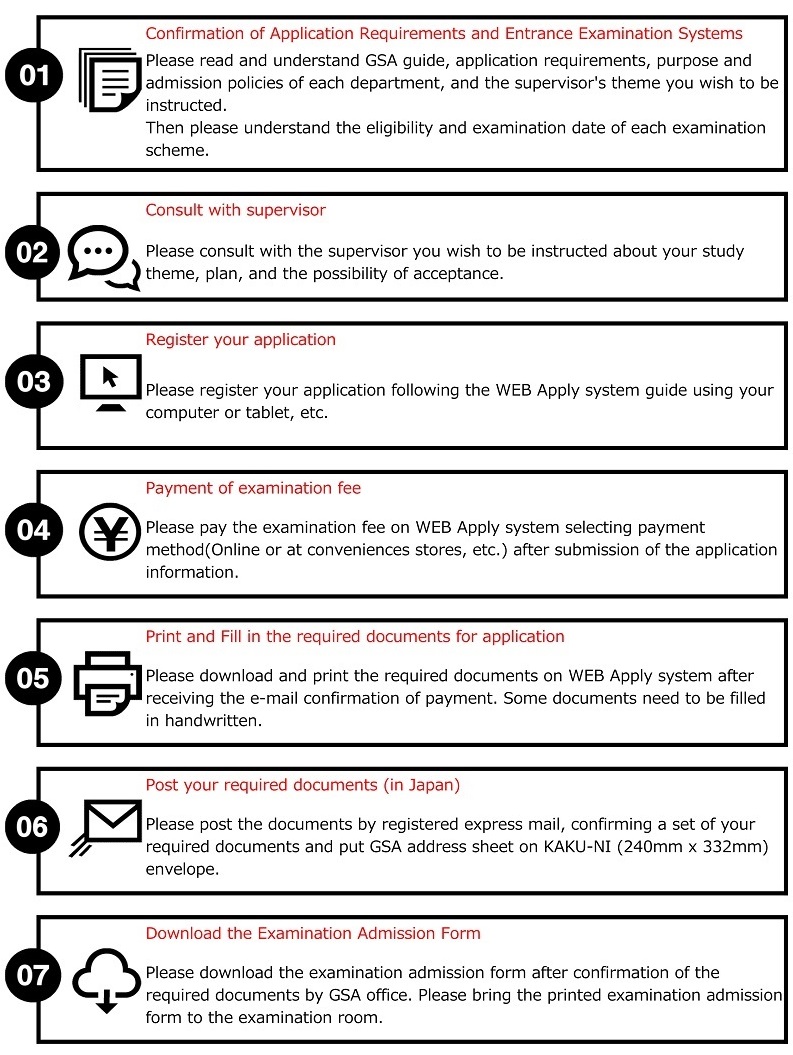 Apply Now
Click on the "Start Application" button below to start/continue your application for entry in 2017/2018. [Note] Graduate School of Bioindustry does not offer an online application system.
Next period of application for entry in April 2018 is December 11 - 20, 2017.
(For entry in October 2017 has ended.)
Contact us